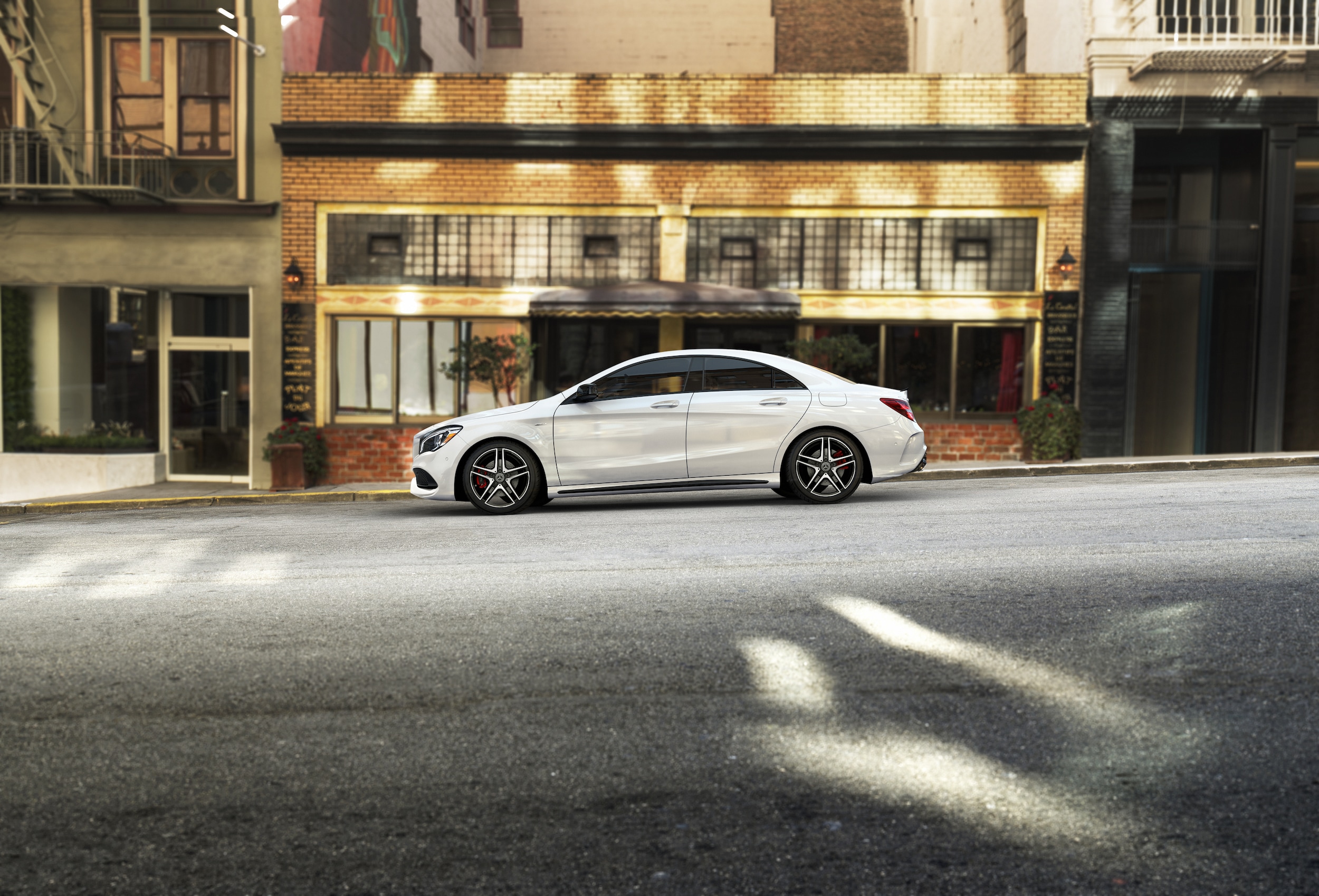 ?
The Mercedes-Benz CLA Coupe is more than just a gorgeous car, it is irresistible. Each detail exudes luxury design. Its profile is sleek and athletic like a coupe but still offers the convenience of room for five. It features the innovation that has made Mercedes-Benz stand out over the years. From the diamond-block signature grille to the LED taillamps, there isn't any other car quite like it on the road. If you are looking for an eye-catching car, this is the one you've been waiting for.
Highlights
The Mercedes-Benz CLA Coupe is designed to capture your attention. This is one of the most aerodynamic cars on the road. It is wind-tunnel-tuned to better not just efficiency but road holding, stability and overall visibility from day to night
Where you'll see the Mercedes-Benz CLA shine is within the luxurious cabin. It features a winglike dash, big and sleek eight-inch screen and high-back power front sport seats. There is also an available Panorama roof and multimedia systems.
Performance
It doesn't matter where the road ahead takes you, you'll take it on with confidence. The Mercedes-Benz CLA Coupe features a 208 horsepower turbo inline-4 engine that turns less fuel into more torque. Advanced Direct Injection and rapid-multitasking ignition assists in ensuring you get the most fuel-efficient ride possible. ECO Start/Stop automatically pauses the engine when you are at a red light or stop sign to save you fuel. DYNAMIC SELECT lets you pick you perfect drive mode to match your mood.
Always Connected
You can use helpful features like Remote Start, Lock/Unlock and Vehicle Monitoring, view your car's status right from your phone, and even schedule service or get assistance anytime you need it. You can also connect up to eight compatible devices at one time with the helpful in-car Wi-Fi system.
There is a lot more to love in the Mercedes-Benz CLA Coupe. From the inside out, this car is designed to delight. We invite you to test drive a model today and see all they have to offer.